If you cannot see someone on who's working and/or timesheets are not being transferred from mobile to web portal, continue reading for troubleshooting steps.
In order for the mobile app to talk to our servers, there has to be a good internet connection.
So if you cannot view the User in the Who's Working Page when you know that he/she has clocked in, it is likely that the User clocked in while not connected to the internet.

Because the Timeero mobile apps are built to work offline, Users can still clock in/out without an internet connection. His/Her GPS location and time can be captured and stored on the device. It will only be available in the cloud after the User gets back online.

If an employee's time card is showing on their phone but not showing in the web portal, have them follow these steps to push the timesheet through to the portal:
Do not delete the mobile app.
Go to the App Store or Play Store to make sure the current version of the app is installed. If an old version is installed, they will see an Update button to download the latest version of Timeero.
Check the device settings to make sure that cellular is turned on for Timeero.

iOS: Settings > Cellular > Scroll down until you see Timeero and turn on the toggle.
Android: Settings > Mobile Data > Enable mobile data for apps
4. When you are connected to the internet, do a manual sync.
5. If the above didn't work, try adding a note to the timesheet and then do a manual sync again.
6. If you're currently clocked in, try the Force Location button:
iPhone Force Location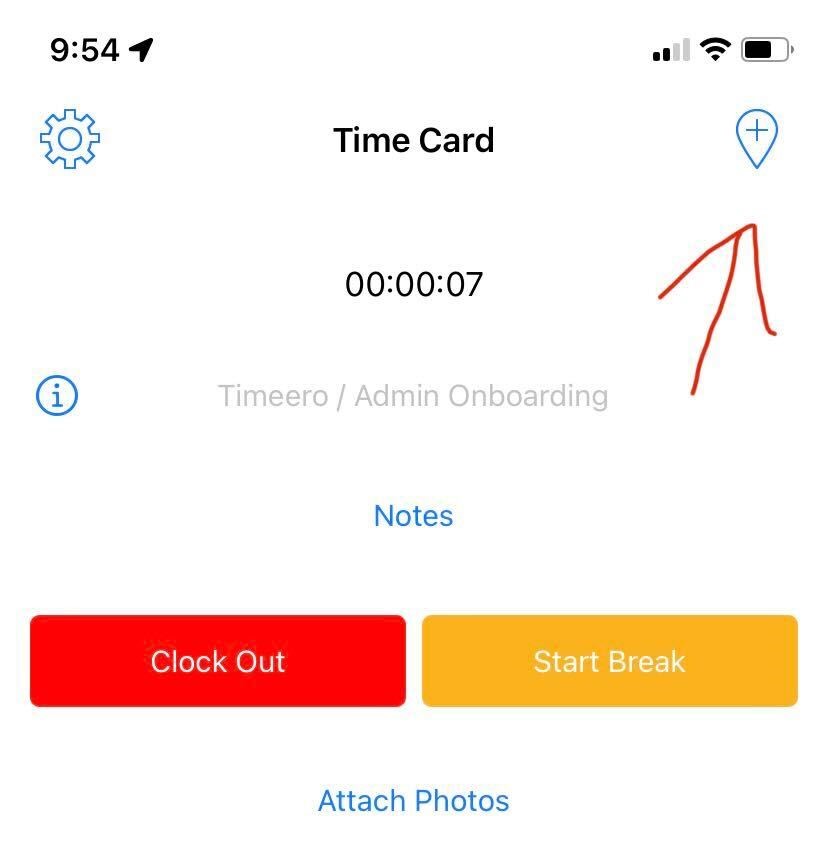 Android Force Location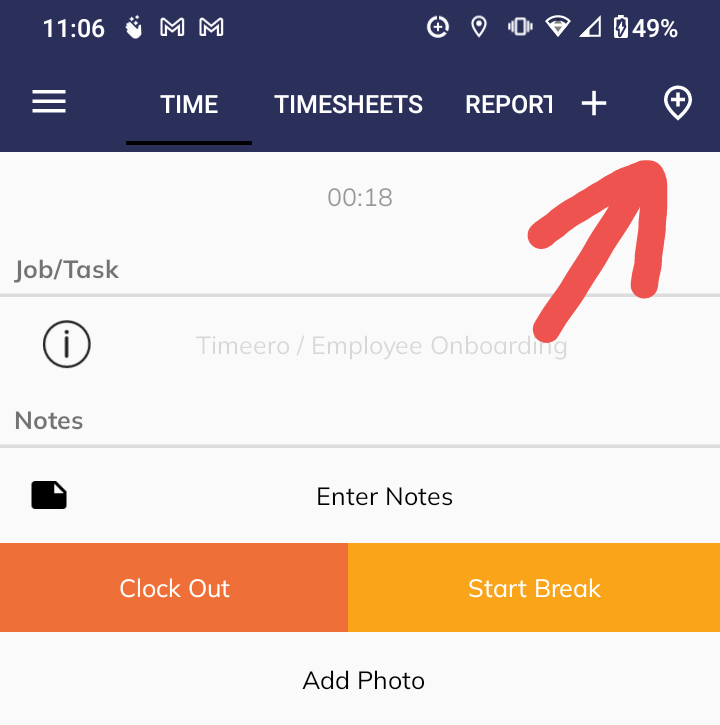 The Force Location button will only create a breadcrumb on the user's timesheet if they are farther than 150 feet from their latest breadcrumb.