Setting up a Geofence for a Job is a great way to ensure User's are clocking in/out at the correct location. You will need to update your Company Settings, Job and Employees correctly for Geofence to work properly. Here's how to do it.
Log into the Web Portal
Click on your Profile Picture, located at the top right hand side of your screen
Click on Company Settings > General
Make sure Require all employees to select a job to clock in is turned on
Make sure Require users to be within geofence to clock in is turned on
Scroll to the bottom of your screen and click on Save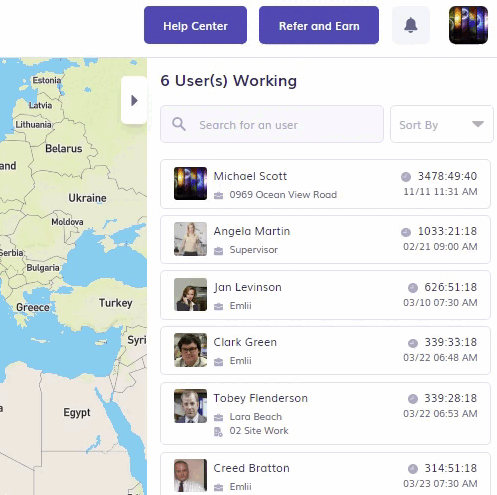 You can have your Users/Employees manually clock in/out upon job site arrival/departure OR Allow automatic clock in/out based on GPS location. This article is for setting up a manual clock in/out. For instructions on setting up automatic clock in/out, please Click Here.
Company Settings are properly adjusted, now it's time to add the Geofence to the Job.
Click on Jobs & Tasks, located on the left hand side of your screen
Click on the Pencil Icon located to the far right of the Job Name
Enter the job address under LOCATION DETAILS
Next, click on Use as the primary address for this job. A pin will be placed on the map. You can click & drag that pin (if needed) to the exact job location.
Under the map, click on Require Geofencing
The geofence boundary can be set to whatever you choose, starting with 100 meters. This number is recommended by Apple and Google to ensure accuracy. Click the bar under the map to adjust the meters.
Above the map, turn on Track Mileage
Next, you will choose Employees and a Geofence Action. If you would like your Users/Employees to receive an App Notification that reminds him/her to clock in/out upon arrival/departure, you will need to turn on Show Smartphone Notification. If not, turn on Do Nothing. The Clock In and Clock Out actions are for an automatic clock in/out only and will not work for the manual clock in setup. For instructions on setting up automatic clock in/out, please Click Here.
Finally, to save your changes click on the Edit Job button at the bottom of your screen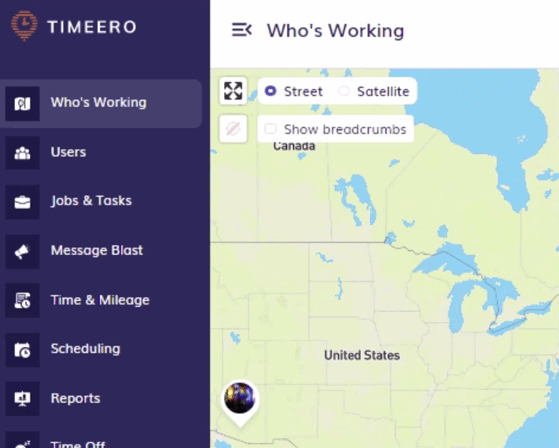 You're Almost Done! Now we need to make sure your
Users/Employees
are set up correctly.
Click on Users, located on the far left hand side of your screen
Click on the Pencil Icon, located to the far right of the User/Employee Name
Turn on Track User's Location
Turn on Track Mileage
Lastly, to save your changes click on the Update button at the bottom of your screen