In order to import time entries from Timeero into QuickBooks Desktop, you will need to enable payroll.
There is no way to avoid this requirement.
Now you may be wondering, "I don't use QuickBooks Payroll...". The great news is you can simply enable Payroll items. In the next few steps, we will show you how to set up your QuickBooks Desktop for time entries
1. In QuickBooks Desktop go to Employees > Employee Center.
2. Double click an employee to edit or choose New Employee to add one. Then go ahead and choose Payroll Info as shown below.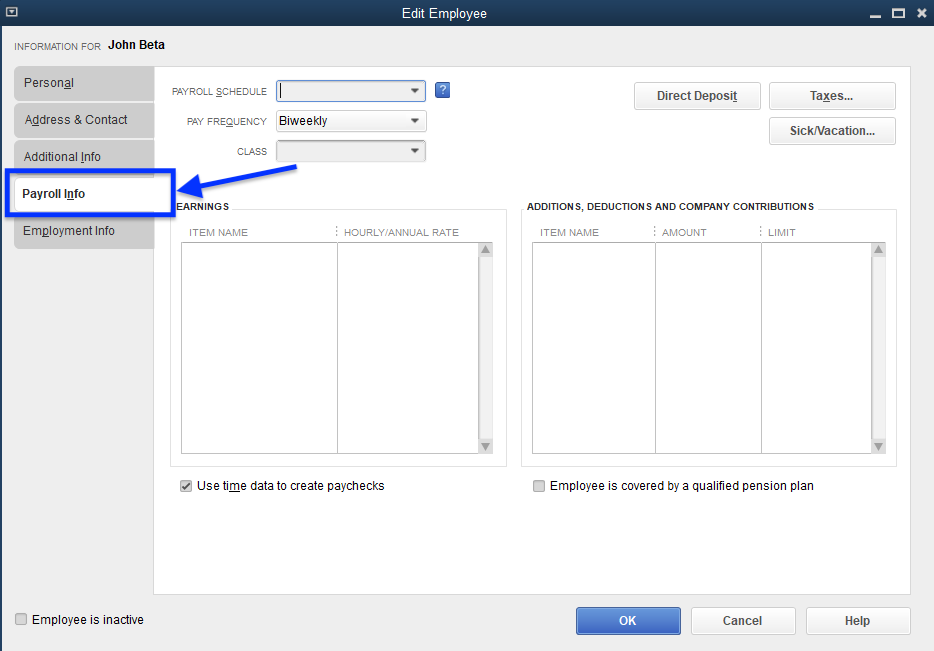 3. To add an earning, go ahead and double click under the Earnings right under Item Name. You can walk through and follow the steps to add an earning.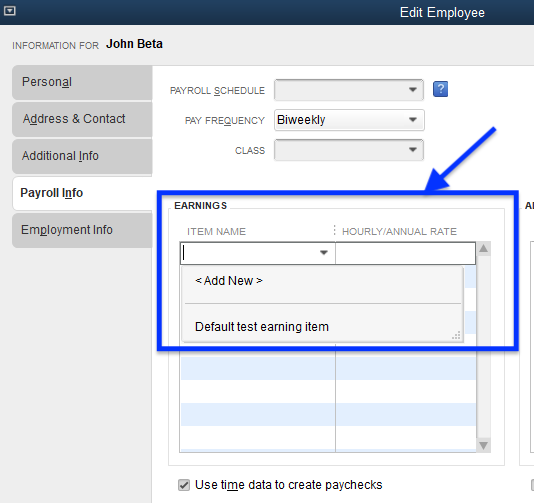 4. Be sure to check the Use time data to create paychecks box on the bottom.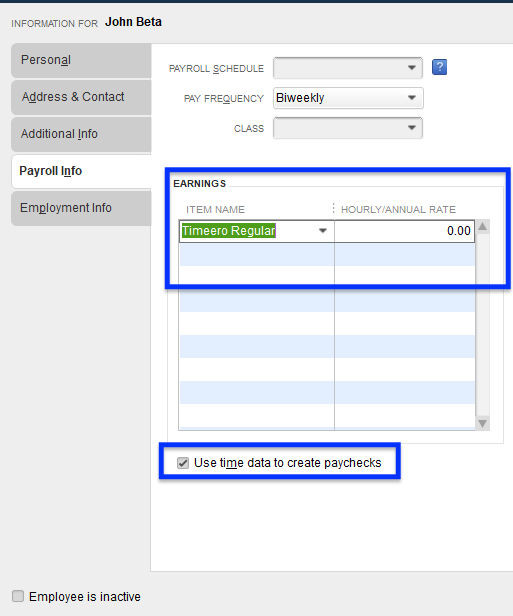 As usual, don't hesitate to reach out to us if you have any questions. 🎉