How do I view all of my Timeero invoices?
1. Log into the web portal
2. Click on your initials or photo at the top right-hand side of your screen and then choose Account & Billing.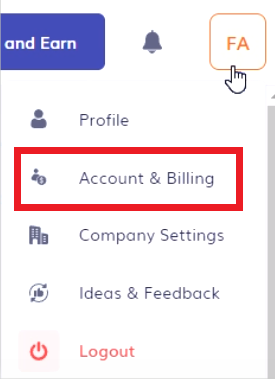 3. Here, you can update your credit card information, change your plan, and view past and upcoming invoices.