Admins create passwords when adding users. Typically, our customers use the same password for everyone. However, for security, you may want your employees to change their passwords immediately.
Here are the instructions to turn this on:
Log into the web portal
Go to Company Settings > General
Turn on Enable password reset for new users
Click on the Save button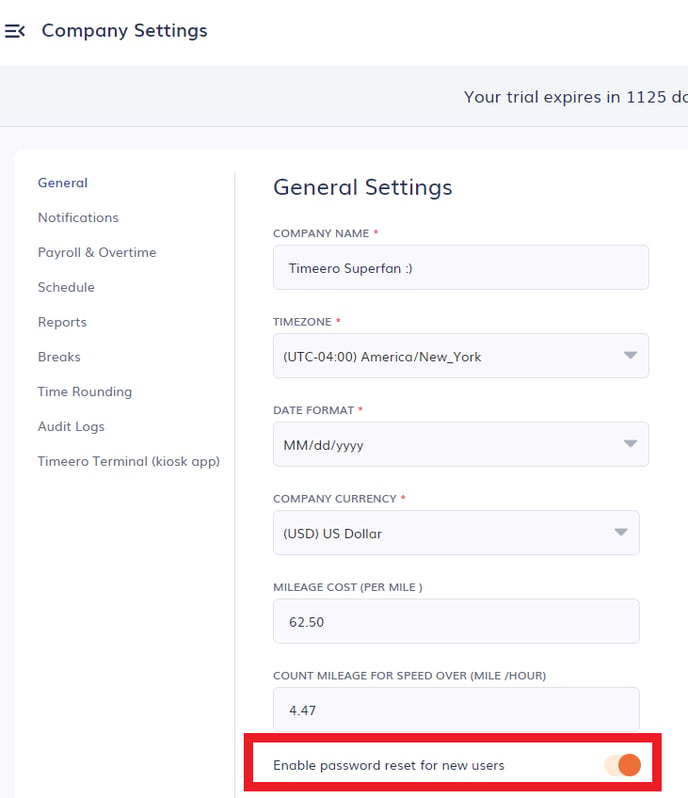 What happens next?
The user will receive an invitation to join Timeero. The invite will include a link to our website, not our mobile app. When the user logs in for the first time with the password set by the Admin, they will be redirected to change their password before they can access the account. Once the password is changed, the user can proceed to the mobile app to log in with their email and new password.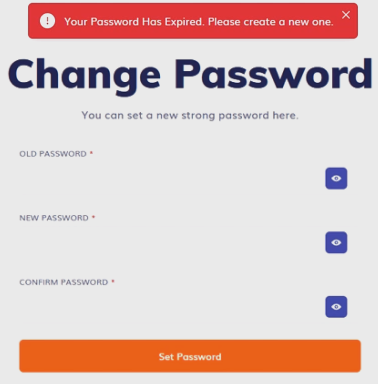 Resending an invitation will change the password. When you click the resend invite button, a new, machine-generated password is created and sent to the user with the new invitation.
Here is an example of the email invite sent with this turned on: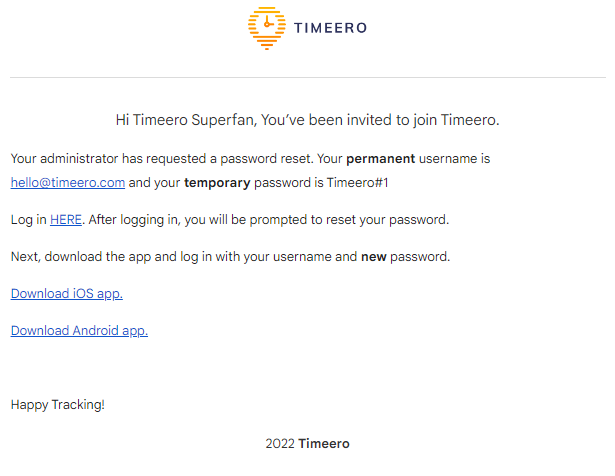 Here is an example of the SMS invitation with this turned on:
Here is an example of the email invitation
without

this option turned on: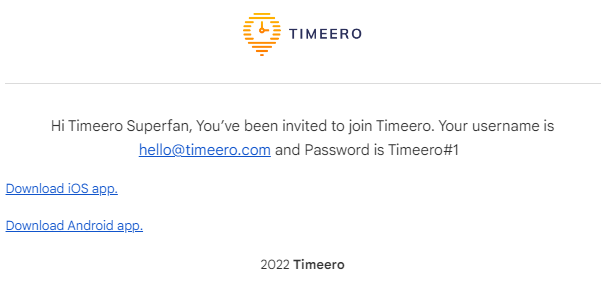 Here is an example of the SMS invitation
without

this turned on: